100% Cotton Luxury Hotel Bolstercase
100% Cotton is super breathable and cooling. These sheets are easy to wash and have a textile and cozy feel to them while being smooth.
100% Cotton Luxury Hotel Bedsheet Set
For those looking for the exact luxury hotel experience, look no further than the Luxury Hotel 100% Cotton Bedsheet Set.
Traditionally, hotels include a mix of polyester in their sheets for better durability against industrial laundry techniques.
This sacrifice is no longer needed in modern days as we can craft sateen weave cotton sheets that are durable enough to withstand the washing while providing the best comfort for guests
100% Cotton Luxury Hotel Bolstercase
Luxury Hotel-grade quality
Our factory crafts bedding for both online retail and on-the-ground hotel supplies. The sheer volume, alongside our online-only retail model, allows us to pass substantial savings directly to you.
Incredibly soft and smooth
Soft to the touch and doesn't feel tacky even in hot and/or humid weather. Sateen weaves create a smooth texture that feels absolutely lavish to the skin.

Ultra breathable 100% Cottton
OAS™ 100% Cotton sheets properly regulates air flow, keeping your body at the right temperature for better and uninterrupted sleep.
Cozy | Comfy | Simple
The very reason(s) for our existence. We make cozier and comfier sheets simple, exactly how they should have been, naturally.
For Humans
The comfiest and coziest bedding meant for human skin, with simple yet functional features backed by science and judged by our own senses.
For Earth
Ethically sourced from sustainable resources, we're giving back to nature. Not just for the benefit of our future generations, but for earth itself.

Try for 30 days risk-free
If you're not getting better sleep, just let us know and we'll collect the returns from you right at your doorstep at no cost.


Free shipping above $48
Enjoy free tracked shipping when you purchase an order with $48 or more!

Current Locations: Singapore
Upcoming: USA, UK, Japan


Hotel supplies company
Our expertise allows us absolute control down to the fibers of the fabric, enabling us to craft & develop exclusive materials in unique colours while skipping retail mark-ups.

Minimalist | Contemporary | Comfort


A contemporary, yet minimalist design is the essence of our ethos.

The quintessence of simplicity, made to bring you through a journey of absolute relaxation and tranquility within

We have done away with the excessive while holding on to the beauty of the modern era, keeping only the essential elements in mind.

Select goods consisting of materials which have been carefully procured, encompassing design features that emphasize form and functionality.



Why are our sheets so soft?
These super fine cotton threads are 3 x finer than your average cotton tees. They are light and thin enough to allow great flexibility of these threads towards movement, resulting is an amazingly soft sheet.

Our 100% Cotton sheets grow even softer after every wash.

The softness of the sheets makes your bed feel luxuriously comfortable, the perfect haven for your body after a hard day's work.


Smooth sateen weave
The texture of the sheets depend on 3 factors, the thickness of the threads, the density of the weave and the weave type.

With fine thread diameter, woven at a perfect density of 330 thread count, this combination produces a smooth finish. Crafted with luxurious sateen weaves which further enhances its silky texture, these cotton sheets will provide you with utmost pleasure.

Since they are closely woven, we've made sure that there is still ample breathing space for air to flow through.


Moisture wicking
The absorbent nature of cotton is why it has been the preferred fabric for centuries. Moisture produced by the human body during sleep is inevitable and this is where the absorbency of cotton comes into play. Cotton wicks away moisture better than any other fabric due to its hollow fiber , which in turn keeps you dry and cozy.

Our sheets are made with 100% pure cotton so you enjoy having maximum absorbency for a snugly dry and comfortable sleep!


The optimal balance of thread count
At a true thread count of 330 threads per square inch [412.5 threads per square centimeters], these pure cotton sheets are the most ideal for a good night's rest, having the perfect balance between softness and density as recommended by the national sleep foundation.

Contrary to popular belief, sheets which are of extremely high thread count are usually 2 or 3 ply and not comfortable for sleep as they tend to trap heat. This logical deduction is proven by the density of such sheets, which are so tightly woven that they prevent air from passing through with ease.

Read more about thread count here.


Breathable fabric
Breathability, in our definition, is measured by the amount or air that can pass through the sheets without resistance. Fabrics which are extremely dense, such as microfibers, consists of fibers too tightly woven, resulting in the fabric trapping heat. That is why sheets with an extremely high thread count can leave your sweating at night feeling stuffy.

No matter the weather, having sheets that are breathable keeps you cool and comfortable.

Our sheets enable the regulation of your body temperature, providing coolness in the hot weather and snuggle-worthy warmth in the cold.

Customer Reviews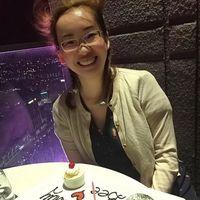 TB
03/07/2022
Tan B.
Of all the tencel bedsheets that I have tried from online stores, this is the most comfortable and really worth the price!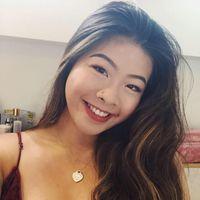 JS
15/12/2021
Jovina S.
I'm so impressed with the whole shopping experience. From purchasing the sheets from the website to unboxing them at home. It really shows how Oak&Sand cares about their consumers. The customer service is 10/10 and so are their products. I ordered 2 pillows and one Tencel bedding set. Firstly the packaging is so nice, my first time receiving bedding stuff in such nice packaging that I can reuse. Secondly, the quality is insane, really feels like sleeping on a hotel bed. Although it may be on the pricey side I truly believe in investing in good bedding and honestly for this quality I think the price is acceptable. Definitely coming back for more