Oak&Sand
Oak & Sand™ Sink-In Luxury Hotel Pillow
Dive right into bed with your very own luxury hotel sink-in pillow.

Extra-large, ultra-soft, and incredibly comfortable, you'd be loving your nights even more!
OAS™ - Luxury bedding & Hotel Supplies Company
Our factory crafts pillows for both online retail and on-the-ground hotel supplies. The sheer volume, alongside our online-only retail model, allows us to operate with low overheads, thereby passing substantial savings directly to you.
Filling
We use a microfibre-like hypoallergenic filling that is ultra fine and almost weightless to provide that Sink-In Softness in our pillows. 
Features
- Sink-in softness
- 48 cm x 78 cm Standard large pillow (fits into other standard sized pillowcases)
- Ultra-fine fiberfill
- Hypoallergenic 100% cotton casing
- Sand Gold (Medium) & Oak Brown trimmings (Ultra-soft)
- Generously filled [ 55 oz / 49 oz ]
Oak & Sand™ Sink-In Luxury Hotel Pillow
Hypoallergenic
Down-proof cotton casing.
Pure cotton threads tightly woven to prevent mites from passing through.
Ultimate sink-in softness
Our ultra fine fiber fill pillows are super soft and squishy and conforms to
whatever shape you want it to be.
If you absolutely love that luxurious sink in stay-cation pillows, then look no further.
True Comfort
The pillow regulates heat well due to its silk-like fiber filling. These fill do not cluster together unlike other pillows, allowing heat to dissipate evenly.
Cozy | Comfy | Simple
The very reason(s) for our existence. We make cozier and comfier sheets simple, exactly how they should have been, naturally.
For Humans
The comfiest and coziest bedding meant for human skin, with simple yet functional features backed by science and judged by our own senses.
For Earth
Ethically sourced from sustainable resources, we're giving back to nature. Not just for the benefit of our future generations, but for earth itself.

Try for 30 days risk-free
If you're not getting better sleep, just let us know and we'll collect the returns from you right at your doorstep at no cost.

Free shipping above $48
Enjoy free tracked shipping when you purchase an order with $48 or more!

Current Locations: Singapore
Upcoming: USA, UK, Japan

Hotel supplies company
Our expertise allows us absolute control down to the fibers of the fabric, enabling us to craft & develop exclusive materials in unique colours while skipping retail mark-ups.
Snippets of our bedding in everyday lives

100% Ultra-soft fiber fill
Although usually unmentioned, the texture of the fillings of pillows play an important role in crafting an ultra soft pillow.

The smooth texture of our pillow fivers allow the least resistance between fibers when being compressed and the ultra fine thickness allows more air space in between the fibers, providing extreme softness when being squeezed.

At a whooping 49 oz (soft) and 53 oz (medium), one can only imagine how much fluff is contained in a pillow!

Sink-in softness
Modern technology advances has allowed fibers to be made finer than ever. Our pillows are filled with luxurious fibers which are so fine that they are silk-like in quality, which is softer than down.

At only a denier of thickness, these ultra fine fibers allow air to be trapped evenly, giving you the sink-in coziness that you've always wanted from your pillows.

The softness of these pillows is the exact reason why they remain the popular choice among highly rated hotels and accommodations.

Hypoallergenic
Most allergies come from the mites and their excretions, or from down fillings.

Our down-proof cotton casing are tightly woven so that there is no space for these mites to crawl through, preventing them from building up inside the pillows itself. The interior of the casing is also treated with a layer of anti-mite technology as an added prevention against mites.

By sleeping on these pillows, you are bound for a comfy sleep without worries!

Down-proof cotton casing
Traditionally used to prevent down from straying out of the pillow, these cotton casing are woven so tightly that even mites will have trouble crawling through them,
Soft
Our soft pillows provide the ultimate sink-in softness. If you absolutely love the never-get-up feeling of your luxurious hotel stays, then sink right into the depths of your snugly-wuggly pillow with the soft sink-in pillow.


Recommended to pair up with a medium sink-in pillow for maximum comfort and adjust-ability.


49 oz. of softness, all encased in a single & large supple pillow

Medium
These medium sink-in pillows are similar to the softness of down pillows and they provide more support than the soft sink-in counterpart. This is the recommended pillow most ideal the one-pillow sleepers.


Recommended to pair up with an soft sink-in pillow for maximum comfort and adjust-ability.


53 oz. of softness all concentrated in a single & large supple pillow
Customer Reviews
03/09/2023
Sherrie L.

Singapore
I recommend this product
The price and quality of your products, risk free policy and efficient customer service
Very good and positive. Will definitely recommend to others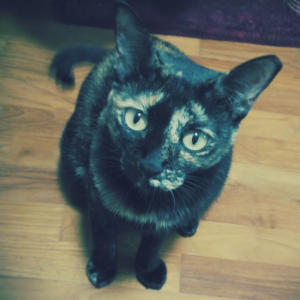 FZ
08/06/2023
Ferren Z.

Singapore
I recommend this product
Fluffy pillows
I love the new pillows.